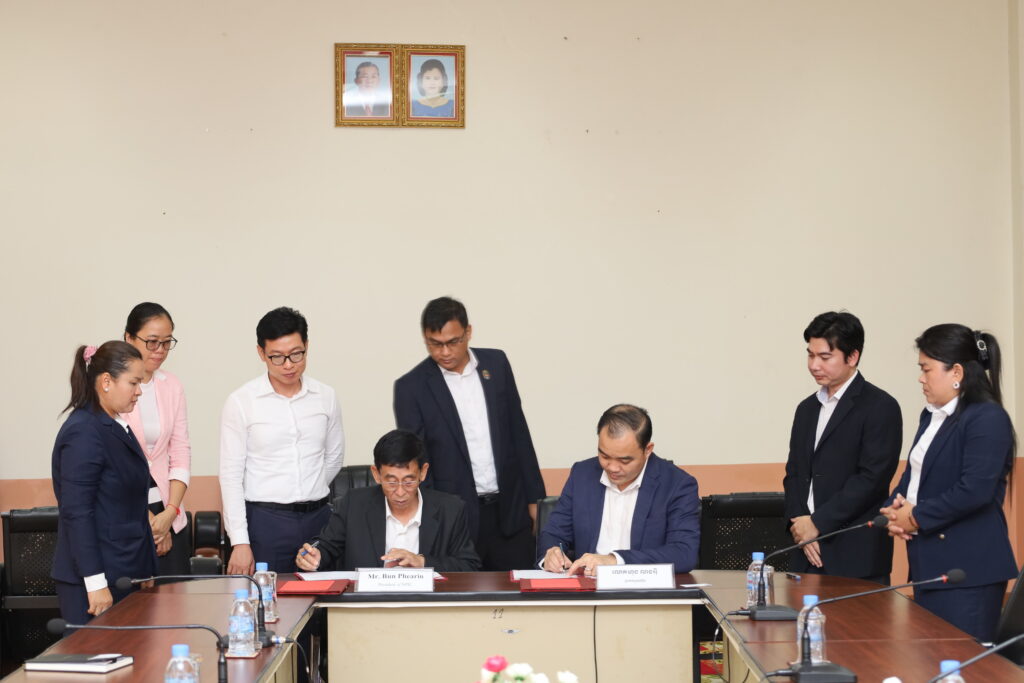 Lotus Green Team and National Polytechnic Institute of Cambodia (NPIC), signed a Memorandum of Understanding (MOU) and Memorandum of Agreement (MOA) on May 31, 2023, to establish a long-term strategic partnership to help and support Cambodian students and workers in Cambodia.
This is an opportunity for both parties to utilise the available resources in Cambodia, to groom these Cambodian students and workers with demand-driven skills to become skilled workers that the market values and needs.
This partnership will contribute greatly to the Cambodia society, and also to the Cambodia Sustainable Development Goal (CSDG) to transform Cambodia into a knowledge-based society, and to become an upper middle-income country by 2030.